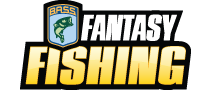 Please sign up for Gator Tackle Co.
Fantasy Fishing
for a chance to win great prizes during each event.
  If you are looking for something, please email us a
sales@gatortackle.com
or give us a call at 904.827.7100.
Welcome to Gator Tackle Co.'s online fishing tackle store. We offer name brand and custom fishing tackle. We specialize in Bass fishing as well as offer a wide variety for offshore fishing, inshore fishing, and fresh water fishing tackle. We have a huge selection of fishing lures. Whether you are looking for crankbaits, jerkbaits, spinnerbaits, chatterbaits, flukes, trickworms, crawfish or creature baits. We offer a large variety of both hardbaits and soft plastics. We also have a large selection of terminal tackle from brands like Gamakatsu, Trokar, Owner, Bullet Weights and Gambler. We carry fishing rods and reels, clothing, fishing nets and marine accessories. Gator Tackle Co. also offers a complete selection of specialty items such as, custom handmade spinnerbaits, chatterbaits and jigs, hand poured soft plastics, hard to find fishing hooks, and many more fishing accessories!

We are your online fishing store for quality fishing equipment - whether it is for freshwater or saltwater.
We are dedicated to serving you...if you do not see it online, please contact us as we can typically get it for you!


Freshwater Fishing Gear
We do specialize in Bass fishing gear but we realize that many of you are also interested in other types of freshwater fishing. We also carry many items for those that like to catch: bream, crappie, catfish, pickerel, pike, sunfish, trout, salmon, muskie, sturgeon and walleye.

At GatorTackle.com we offer quality name brand freshwater fishing tackle by top manufacturers at competitive prices. Browse our site and see our wide variety of freshwater fishing tackle.


Saltwater Fishing Tackle
GatorTackle.com carries high quality saltwater fishing tackle, equipment and gear from the best tackle manufacturers. We offer saltwater reels and saltwater rods that stand will endure the harsh saltwater elements.

We sell saltwater lures that consistently bring in the big fish of whatever species you are after. Find your favorite fishing gear from our great selection of top name brands.


We pride ourselves on our excellent customer service. It is our goal to please each and every customer. Our online ordering system is safe, secure and easy to use. If we do not have what you are looking for online, please contact us at sales@gatortackle.com or 904-827-7100 as we typically can get what you are looking for at a great price.